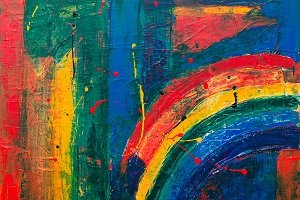 Date
Nov 05 - 07 2021
Expired!
Online LGBT Weekend Retreat
This online weekend retreat with Bhante Sumano will focus on using the Mettā Sutta (The Discourse on Good Will) to contemplate and practice the heart-qualities of kindness, compassion, joy, and equanimity. The retreat will be geared towards LGBTQIA+ practitioners, though allies are also welcome.
With chanting, discussions, and meditation, we will create a space for deep practice and study as well as connection. Pre-registration is not required. Join for any and all sessions as your schedule allows.
Zoom information posted below.
SCHEDULE (All times are listed in Eastern/Boston Time)
FRIDAY
7 PM – 9 PM: Opening Session (Intro, Meditation, Talk, and Group Discussion)
SATURDAY
6 AM – 7 AM: Morning Puja (Chanting and Meditation)
9 AM – 11 AM: Morning Session (Meditation, Sutta Study, and Discussion)
2 PM – 4 PM: Afternoon Session (At-Home Self-Led Sitting/Walking)
7 PM – 9 PM: Evening Session (Meditation, Talk & Group Discussion)
SUNDAY
6 AM – 7 AM: Morning Puja (Chanting and Meditation)
9 AM – 11 AM: Morning Session (Meditation, Sutta Study, and Discussion)
2 PM – 4 PM: Open Practice (At-Home Self-Led Sitting/Walking)
7 PM – 9 PM: Closing Session (Meditation, Talk & Group Discussion)
ZOOM LOGIN
https://us06web.zoom.us/j/82100486029?pwd=L2RodHVJUlQwZDdFZS8yKzhrY3hYdz09
Meeting ID: 821 0048 6029
Passcode: 381464