Home
Upavana
Supporting Buddhist Practice
The goal of Upavana is to support the founding of a Theravada Buddhist practice community in Western Massachusetts, as well as support practitioners wherever they are through various online offerings.
Join Upavana's ZOOM (passcode upavana)
Weekly
Western Mass
A listing of activities Upavana is supporting or participating in locally in Western Mass.  Find out more about the Upavana project on our About page.
Weekly
Wendell Senior Center – Every Sunday, 8:30 – 9:30 am
Events
Upavana's mission of supporting practitioners extends to nurturing and providing resources for the monastic Sangha. 
To learn more about supporting Upavana and other practitioners, including offering dana and requesting chanting, click here.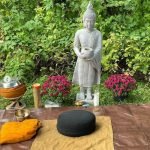 The Upavana group camping retreat wrapped up last weekend.  It was a success!  The weather was great and the community ...
Read More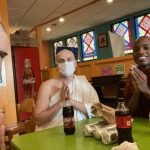 Venerable Sumano has been kind enough to set up a new instagram for Upavana under the name upavanaorg.  It can ...
Read More